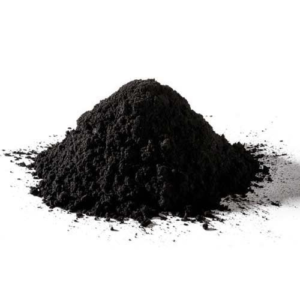 Carbon black has been part of human life for centuries,it is a fine black
powder essentially composed of element carbon,highly engineered
microscopic material contained in hundreds of thousands of our most valued
everyday products.
From cars to computers,plumbing and banknotes to shoe carbon black
makes our lives better. it helps us to uses resources effe o travel safely to
communicate and to access clean water for drinking and irrigation.
Carbon black is virtually pure, elemental carbon in the form of colloidal particles, which are microscopic and arranged in a grape-like form. Its physical appearance is that of a black, finely divided pellet or powder – individual particles of carbon black are invisible to the human eye. Carbon black is entirely different from, and should not be confused with, black carbon, more commonly known as soot
The size of the particles and the way they are aggregated determine the specific properties of the carbon black and how it can be used. For example, a large particle-sized "soft" carbon black grade will contribute to the elasticity of tire sidewalls, while a small particle-sized "hard" carbon black grade is essential to ensure the durability of a tire's tread.
CARBON BLACK WITH ITS LIGHT-ABSORBING PROPERTIES, ENSURE THE PLASTIC AND RUBBER PRODUCTS LAST LONGER.
IT KEEPS WATER SAFE WHILE TRANSPORTING
IT IS USED AS A PIGMENT TO PRODUCE A DEEPER BLACK IN PAINTS, LEATHER COATING, INKS, MASCARA
MAKES RUBBER PRODUCTS SAFER, STRONGER  AND MORE EFFICIENT AND
CAN BE ENGINEERED TO MODULATE THE ELECTRICAL AND THERMAL
CONDUCTIVITY OF MANY PRODUCTS